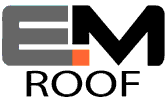 MANUFACTURERS OF HIGH Quality GI Roofing Sheet
E.M.Baby Industries is the manufacturers of metal roof and wall panels for residential, post frame,commercial, and pole barn buildings. Through a wide network of manufacturing facilities and distributorships, e.m.baby industries is able to provide metal building solutions for all projects.EM Roof draws significant product development and distribution strength, providing desirable products that customers can count on for years to come...
BUSINESS ENQUIRY


Industrial/ Institutional
Industrial Buildings and Sheds
Warehouses and Logistic Centre
Cold Storage Chain
Airports and Aircraft Hangers
Poultry FarmsPlantation & forms
Stadiums & Sports complex
Airports and Sea port
Bus 7 railway terminals
Barracks and Makeshift Habitats
Insulation for Boilers
Cladding and Wall Panels
Conveyor Gantry Housing
Insulated Sandwich Panels
Religious & community centers etc.
Residential
Direct roofs
Rural house Roofs
Roof on Roof
Porch
Parking Garages etc.