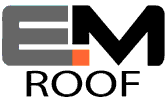 MANUFACTURERS OF HIGH Quality GI Roofing Sheet
E.M.Baby Industries is the manufacturers of metal roof and wall panels for residential, post frame,commercial, and pole barn buildings. Through a wide network of manufacturing facilities and distributorships, e.m.baby industries is able to provide metal building solutions for all projects.EM Roof draws significant product development and distribution strength, providing desirable products that customers can count on for years to come...
BUSINESS ENQUIRY


EM Roof Endura-high quality premium sheets
EM Roof Endura roofing sheets available in unique textured and matte finishes, has several path breaking properties making it a world class product that is technologically advanced and promises the very best every time.
EM Roof Ultra-quality sheets
EM Roof Ultra quality sheets that unites the best of everything.The first of its kind, this scientifically developed metal roofing brand offers an extremely durable colour coating. The result beingan aesthetic and strong roofing sheet.
Pre Painted Galvanized Steel (PPGI)
Aluminium Zinc Alloy Coated Steel ( Galvalume)
Substate
:
IS:513 Cold Rolled Steel Coil
Yield Strength
:
550 MPS (Max)- 350 MPA
Galvanizing
:
IS:277/JIS:3302
Zinc Coating
:
Pure Lead Free zinc 120 to 350 GSM (both side mass)
Pre Painting
:
IS: 14246/JIS:3312
Type of coating
:
RMP/SMP
Paint Coating
:
20 Microns - 30 Microns (topcoat) 5-10 Microns (backcoat)
Tolerence
:
+/-0.03 asper IS:513
Length
:
Asper customer's requirement
Overall width
:
1071mm
Thickness
:
0.30,0.35, 0.40, 0.45, 0.50, 0.55, 0.60mm
Strength
:
GL550MPA asper AS:1397
colours
:
Brick Red, Sky Blue, Off-white Royal Green, Dark Gray and earthy Brown
deceased estate cleaning
deceased estate melbourne
deceased estate cleaning
deceased estate clearing
deceased estate cleanups
deceased estate melbourne
deceased estate repairs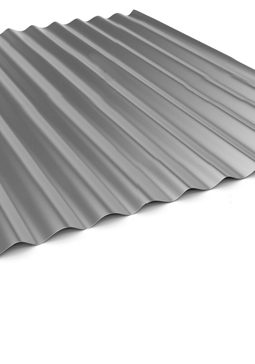 Combination
:
55% Aluminium 43.4% zinc & 1.6%Silicon
Coating Std.
:
AS 1397 - 1993
Material
:
Bare Galvalume - ASTM A 792 M
Coating Mass
:
AZ 150-120
Base Metal
:
High Tensile Steel
Yield strength
:
550 MPA - 350 MPA
Tolerence
:
+/0.03 as per AS/ NZS 1397
Dimensions

Actual size may vary from those show here, and are also subject to marginal variation from batch to batch. Above specification are subject to change without prior information